About the Studio 404 experience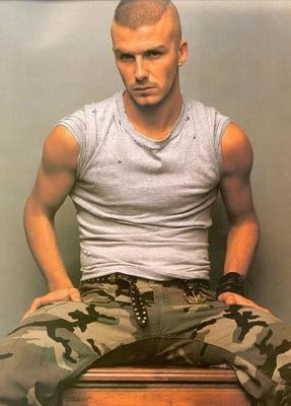 Your experience starts from the moment you walk in the door. You'll notice the place is different - Studio 404 is not some generic, sterile franchise or chain. We give great haircuts. And forget that politically correct crap - the conversation is real. We are like an old-fashioned barbershop but not at all boring. A place where men can meet with friends -and make new ones. And best of all, Studio 404 is a place where men can be men!
All of that said, we aren't stuck in the past. We do excellent traditional barbershop haircuts, but we can also handle trendy styles and long hair as well. No matter what your style, you'll leave our shop looking better than you ever have. From Gentlemen's cuts to edge-ups and fades, we're the best at cutting men's hair because that's what we like to do. What you will find is the best haircut you've ever had. You won't find that kind of experience at a Super-Great-Fantastic-Clips-Cuts type of place.
When we thought about creating a new "concept" in men's haircare, we asked ourselves, "What do guys want?" We thought of everything. Barbershop with a coffee bar? Nope. Barbershop with a sports theme? Been there. Done that. None of our ideas seemed right. We talked about a place were men could relax and just be men. Then it happened. We realized that, as guys, we didn't want a theme or some kind of "concept". We just wanted a place like a barbershop back. A place where men can feel comfortable, get a great haircut, and have fun doing it. Our "theme" is really an "anti-theme." Studio 404 is a real place for real guys. We didn't invent the barbershop, a concept which has been around for years. We just came up with a better way to operate it. We've brought the barbershop into the modern age. Remembering the best of the past, while incorporating the future.
We are not a franchise. We're an independent shop and not part of a chain. The problem with many franchises is that the franchisees (owners) aren't barbers or stylists and don't know a good haircut from a bad one (nor can they train staff members who need improvement). The result is inconsistent quality from store to store. The owner works in the shop, so you can rest assured you'll always get a great haircut at Studio 404
Another problem with many franchises is that, as a franchise organization gets larger, the focus becomes geared toward opening more stores and squeezing out as much profit as possible. Franchise support slips and so does the quality of the shops. Nothing is worse than having a haircutting establishment owned by a frustrated franchisee who has just given up. You're not likely to get a great service in one of those types of places!
One additional problem with the "too much focus on the bottom line" franchise concept.... Did you know that many franchises penalize their haircutters for spending too much time with a client? They want to turn that chair around as quickly as possible! One very large chain has a policy that a haircutter cannot take more than 12 minutes on a haircut. Is it any wonder why you can't get a good haircut at most franchise shops? We actually have a policy that a barber cannot spend LESS than 20 minutes with a client and we encourage our staff to spend as much time as necessary to get the haircut perfect. Or "concept" is to create loyal clients through consistently great service and a fun atmosphere. If that means we take a bit longer, then so be it! When the 12 minute franchise around the corner is out of business, we'll still be here.
If a shop has "Fantastic," "Super," or "Great" in the name, chances are they aren't. Most franchise haircutting establishments give our industry a bad name and it kinda pisses us off. Can you tell?
People ask us, "Do you cut women's hair??....
Yes, we cut women's hair! We have staff who are trained in the techniques used to cut women's hair. We do not limit our practice to men's haircuts. SO, if you're a girly girl, this might not be the frilly place you're used to but we do outstanding work... especially with color. If you're a woman who likes men's conversations, Harley Davidsons, or boxing....you will like it here and you are certainly welcome here.
Can you cut my son's hair?
Certainly. We cut guys' hair - from the first haircut to the last. And we love our kid clients. We're proud to say, the best kids in the Saratoga area get their hair cut here. One thing to keep in mind about our shop is that we were specifically created to be a fun and relaxing environment for adults. We love kids, but we don't cut the hair of kids who are screaming or otherwise disruptive. While it can be disappointing to not be able to get your kid's hair cut here, we must consider the comfort of our other patrons and the safety of your child (having sharp shears next to a child who is thrashing about is just not safe). Our atmosphere is adult, and while we try to keep the conversation clean when kids are present, it can sometimes be a bit mature for young minds. Kid's cuts are more difficult to do than adult cuts (and take as much time) as kids move around a lot and you have to be more delicate with the cut. We always make sure they have fun in our shop! We want our kids to be clients for life!
Your son's first haircut

We can cut long hair. Today's longer, razored styles are no problem for us. In fact, because we're trained specifically for cutting men's hair, we can give you a longer cut that is still masculine. In many salons they are trained to only cut women's hair, which is typically softer and fuller. They normally cut men's hair using the same techniques, resulting in a soft, full, and pretty look. Probably not what most men are after. We'll give you a longer style that is masculine, lean, and edgy - not pretty.
We try to staff our shop to keep wait times to a minimum, but we do often have a wait during peak times (afternoons after 3 p.m. and all day Saturday). To minimize waiting, keep in mind we do offer reservations (which you can make by calling the shop). Also, if you walk in and there is a wait, you can put your name on the list and not lose your place if you want to run an errand or get a snack. You can't do that at most other barbershops or chain shops. While we try to avoid making you wait, we don't apologize for our wait times. We sometimes have longer wait times because we're a popular place and we're the best place in the Saratoga/Ballston Spa area to get a quality haircut.
You probably wouldn't want to eat at a restaurant in the Saratoga Springs area on a weekend night if they don't have a wait (if they don't, it probably means they're no good). The same thing applies with our salon.
The advantage to Studio 404 is that we give you ways to minimize your wait time by offering reservations (which you can make calling the shop) and by holding your place on the waiting list if you would like to do something else until your sytlist is available.
When we quote wait times, we try to be accurate, but certain factors (such as a difficult haircut or changes to a client's ticket) may increase wait times. We also ask that you keep in mind that, because we take reservations, a client may be taken ahead of you. This is because they have made a prior reservation. We strive to make each haircut perfect, and we're sure you'll find we're worth the wait. With just a little planning, we'll have you in and out in no time.
We are not open on Sunday because we believe that everyone needs a day to worship, to spend time with family, or to just relax. We try to offer convenient hours for our customers, but we also realize that our team needs time to have a life outside of the shop. Because of this balance we believe our team is better rested, both physically and mentally, and more able to offer you outstanding service.
We hope to see you soon!
Salon Hours
Call for availability and appointment
368-8018